BREAST CANCER SURGERY AND BREAST (MAMMARY) RECONSTRUCTION
Mastectomy – Breast Reconstruction: What Should You Know?
As a highly skilled doctor in the field of non-conservative Breast Surgery (mastectomy) in Nice, Cannes and Beausoleil, I will be pleased to welcome you in my office to advise you and help you overcome this harsh period.
Nowadays, no woman is safe from breast cancer. As a major disease, it affects about one in eight women during its lifetime. As a result of this malignant tumor affecting the mammary gland, the patient is confronted with a long treatment which sometimes requires total or partial removal of the breast, which is called mastectomy and is practiced when the disease is detected very early.
What is the solution proposed by Dr. Farès Belhassen after a mastectomy?
Indeed, the fact of undergoing a mastectomy does not mean a disfigurement of the breast and a total loss of femininity. In this case, Breast Reconstruction may be considered to allow the patient to find a harmonious chest and fairly symmetrical breasts. But it should be noted that Breast Reconstruction can only be proposed at the end of the treatment and in some cases in parallel with the so-called immediate mastectomy. On the other hand, if the tumor is more important, the patient is asked to take her time and think about the benefits of this intervention; this is the delayed reconstruction.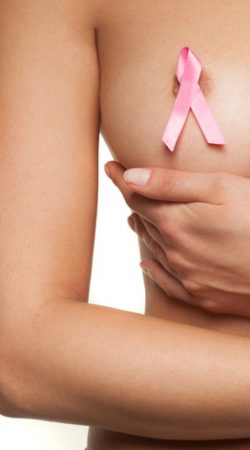 Why choosing Breast Reconstruction?
Some women use Breast Reconstruction to avoid feelings of inferiority and disability. Likewise, this intervention allows them to regain their sensuality and still feel desired in a superficial society where everything is only appearance. Moreover, this solution is more effective and more discreet instead of being forced to wear external breast prosthesis.
Are Mastectomy and Breast Reconstruction covered by Social Security?
The preventive mastectomy against cancer followed by Breast Reconstruction is 100% covered by Social Security.
Although the reimbursement of the first surgery was obvious, surgical implants were accepted by mutual insurance companies and Social Security only during the late 1990s.
Today, any woman who has undergone an ablation of one or two breasts can resort to Breast Reconstruction without worrying about social coverage.

Cabinet located in the center of Nice
An adapted and friendly place to allow you to benefit from medical consultations and non-invasive treatments of aesthetic medicine.