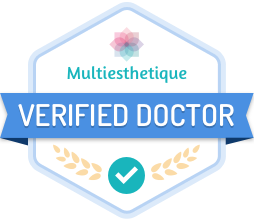 Docteur vérifié chez Multiesthetique
Chirurgien esthétique à Nice: spécialiste en chirurgie plastique et reconstructrice.
J'ai créé ce site web pour vous permettre de mieux comprendre les différentes interventions chirurgicales et actes de médecine esthétique. Tous les cas que vous verrez sur ce site internet ont été traités par mes soins. Si vous avez des questions, mon équipe et moi-même restons à votre écoute.
Parcours et Certifications:
votre centre médical esthétique

Situé au centre-ville de Nice, mon cabinet est doté de toutes les dernières technologies de médecine esthétique. Tous les types de traitements de médecine esthétique sont réunis en un seul endroit.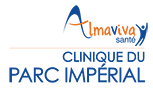 La Clinique du Parc Impérial, clinique privée, est issue de la volonté de créer à Nice un pôle d'excellence dans les domaines de la chirurgie, de la médecine et de l'oncologie. 

Tout a été pensé et conçu dans notre établissement pour mettre à votre disposition un plateau technique de dernière génération mais également une structure efficace et accueillante pour optimiser la qualité des soins.
"'Seen for hyaluronic acid injections ... The result is very natural while being visible ... Exactly what I wanted! Doctor Belhassen is attentive and close to his patients. I would definitely see him again for other interventions"
"Good evening Dr. Farès belhassen is a very experienced professional doctor and my bringing the aesthetic care that I hoped for in addition to his added an extremely nice person thank you again."
Présentation Centre Esthétique Le Verdun
Make an appointment online on doctolib, and choose the reason category
"Plastic and aesthetic surgeon"